About Us: Moore Living Connections In Michigan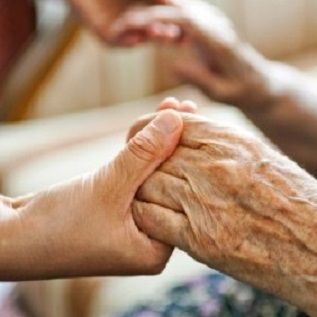 Moore Living Connections is a non-profit organization that provides quality community-based housing options and support services for adults with developmental disabilities. Established in 1971 by parents and concerned citizens, the housing options are sponsored and managed by four separate private non-profit corporations under the direction of an elected Board of Directors. Moore Living Connections are named for Harold A. Moore, and his wife Marjorie, one of the founders.
Moore Living Connections embraces four legal, separate but related, corporations:
Moore Nonprofit Housing Corporation
Moore Apartment Nonprofit Housing Corporation
Moore Residential and Related Services
Moore Homes Nonprofit Housing Corporation
A common Board of Directors governs Moore Living Connections, which is guided by separate but similar by-laws. Common minutes are kept of each Board Meeting. However, separate budgets and financial reports, plus other necessary information/documents are filed and maintained for each Corporation.
There is always a delicate balance between staff allowing individuals to take risks, which are a crucial step towards learning and growth, and staff providing the people with protection from potentially harmful situations. The ability to assess what should be done in a particular situation is a critical aspect of the job for all staff, regardless of their level within the Moore Living Connections organization. Judgment and decision-making skills are also important qualities consumers are encouraged to develop.
Some individuals with disabilities, who may have been isolated from the mainstream of society for much of their lives, may be vulnerable and more susceptible than others to unscrupulous behavior. All staff members are trained in this conceptual reality in potentially risky situations and in their individual relationship building process with the individuals. In this way, the staff, in addition to providing guidance and support to each person, becomes the active role models for individuals.
Moore Living Connections believes citizens with developmental disabilities and/or with compounding mental health issues should have the same rights and opportunities as any person in our society does in their efforts to lead a fulfilling and productive life. Moore Living Connections also believes that adults with developmental disabilities can be integrated into the mainstream of life and be able to utilize the same community resources that all people have access to.
The Moore Living Connections system is based on the concept that people come first and programs are designed and implemented knowing that it will have to be done on fewer and fewer outside dollars. We believe there are always alternatives and these alternatives do not always have a significant price tag attached. We know we must ask for assistance from other organizations to secure needed resources, but we also believe we need to look internally to provide some of the additionally required funds
The importance of appropriate, consistent, and caring staff/consumer relationships cannot be over-emphasized. People at Moore Living Connections will always be recognized as adults and treated accordingly, with respect and dignity. The individuals in Moore Living Connections programs have the capacity for growth and development, as does every human being. Staff members are expected to foster and encourage growth and provide each individual with support and guidance in developing the capacity to be more independent and assume more responsibility for their own lives. Staff members are expected to offer direction and assist each consumer in increasing their individual skills while fostering a warm, home-like atmosphere. Individuals will always be encouraged to develop strong relationships among peers and with people in the community, and to provide support for each other.