Our Mission Here At Moore Living Connections In Michigan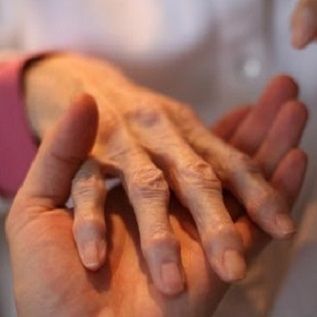 Moore Living Connection's mission is to provide a variety of housing and service options to adults with developmental disabilities. Being a relatively small organization, we pride ourselves in our individualized and direct approaches to the provision of services, at a level and intensity people want. This direct approach has assisted many individuals in meeting their housing, educational, and employment goals. We continue to provide services to a number of consumers who have been with us since the beginning of Moore Living Connections in Michigan.
We also pride ourselves in the level of community support and recognition we have received over the years. Support has come in the way of volunteers, donation, work crews, businesses opening their doors to our consumers for employment and free or reduced services, and in many other ways. This solid base of community support has been instrumental in our success as an agency.
As stated, Moore Living Connections is experienced at providing Title XIX Medicaid Services for persons with developmental disabilities. Because of our past experience providing Medicaid services and services to M.B.C.M.H., Moore Living Connections will not have the "learning curve" for providing these services that an agency without this experience may encounter
Moore Living Connections entered Benzie County 11 years ago by agreeing to operate one SIP program. Over the years we added programs in Benzie and Manistee Counties. We have employed the same model in other counties and have enjoyed similar success. We remain committed to starting small in a new county and building working relationships that benefit the citizens of Michigan.
Moore Living Connections Looking To The Future
It is never easy looking into the future. However, it is critical in our current day and age. We can use our collective history to predict, with some success, what the future may hold in store for us, and especially what the human service field holds in store for both individuals who work in the field and the individuals who are the recipients of services provided.
Moore Living Connections has, over the years, prided itself on its ability to be an effective Human Service System. This can be an extremely difficult task when one evaluates systems and discovers that far too may merely become a large organization where "people service a system" rather than "a system providing service to people." Moore Living Connections is, and will always be, the latter. Our system was established to provide a service to individuals with disabilities. We view this as our primary function. System needs are operational issues which must be met, naturally, but never at the cost of service reductions to the individuals who are in need of those services in order to continue on the path toward more self-reliance and increased independence.
Moore Living Connections will continue to grow as a result of difficult budgetary times, but will need to expand its own horizons. It is this understanding of what must be done in order to continue to provide needed services with fewer funding dollars being made available to the organization from the more traditional sources. We eagerly accept the challenge of change and the necessity of innovation.
We foresee a future where individuals will continue to receive assistance in becoming more and more independent and self-reliant. We foresee a future where Moore Living Connections will design and develop programs as requested by individuals, in new skill areas that have been, heretofore, unavailable to the developmentally disabled. We foresee a future where individuals and their needs are the overriding reality rather than the needs of the system attempting to provide services being the overriding reality.
In essence, we foresee a future that has, as its hallmark, a success orientation for all individuals with disabilities. We see Moore Living Connections playing a very important role in that future.